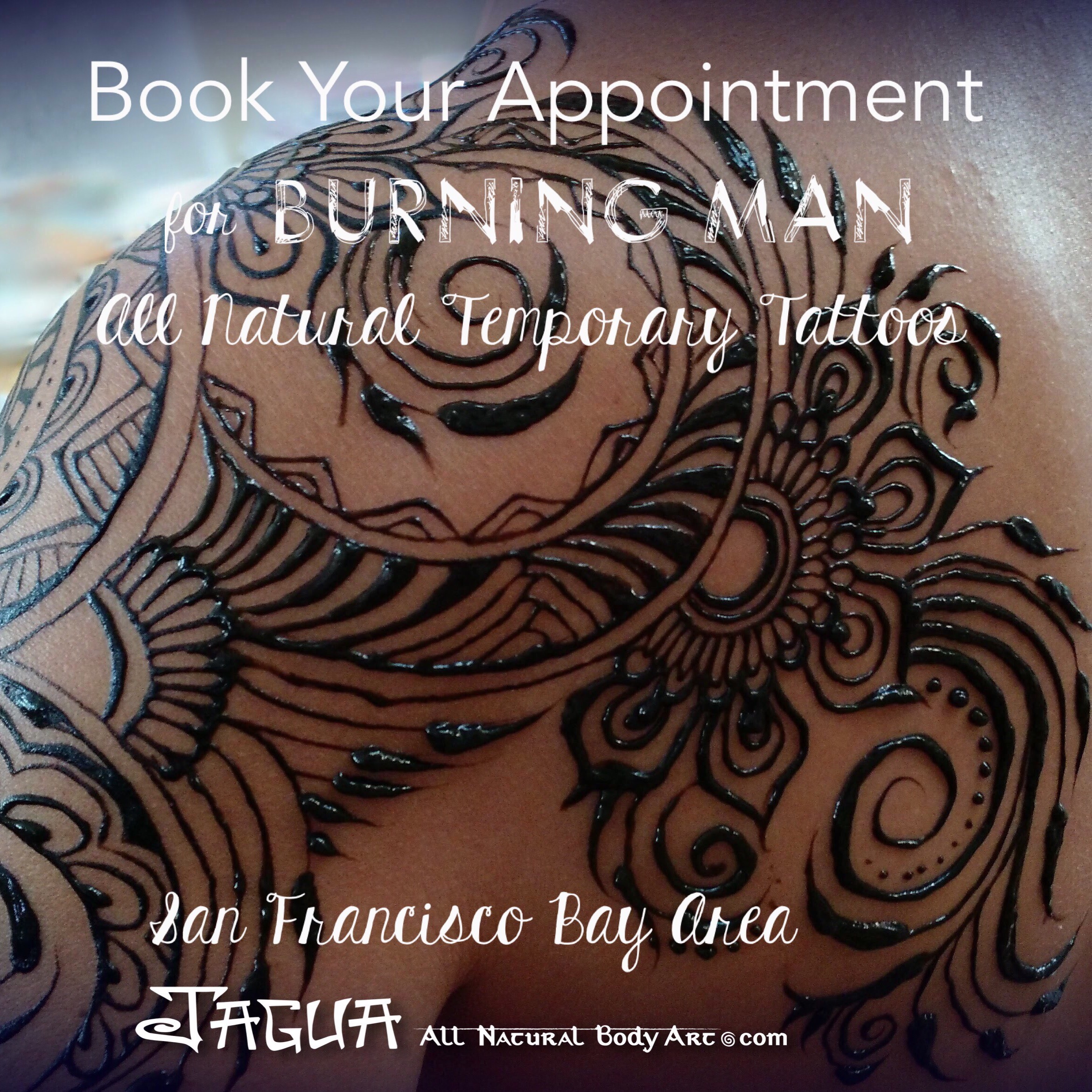 Robyn Jean of Healing Henna offering professional all natural Jagua & Henna body art and tattoos to the San Francisco Bay Area and the world since 2007. Specializing in all natural Jagua, Henna and "Hengua" the beautiful blending together of jagua & henna!
Jagua is a berry from the rainforests of South America, that will temporarily stain your skin a blue-black color for 1-2 weeks. All natural jagua is the perfect alternative to the reddish/brown color of all-natural henna. When you want a dramatic "real ink tatoo" look, Jagua will give you the results you want naturally!
Test out your permanent tattoo idea with Jagua! Book a private appointment for Burning Man or upcoming festival Contact Jagua & Henna Artist Robyn Jean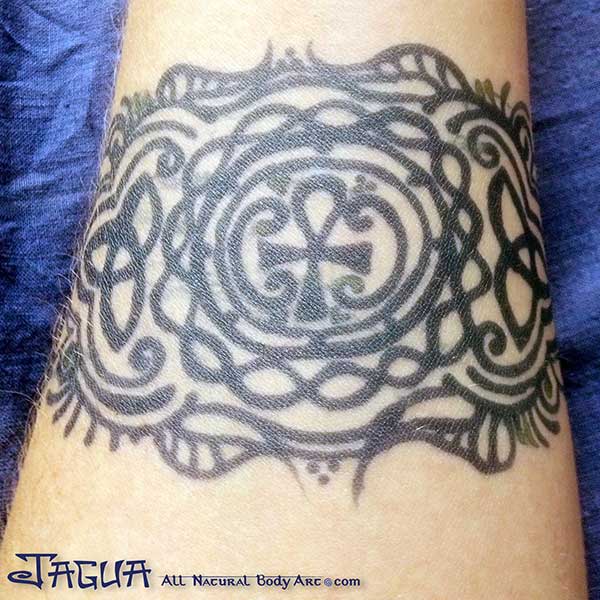 To the right, see the jagua stain results on the forearm after 48 hours. It is very important to read the jagua aftercare instructions and how to prepare for your appointment!
What is the difference between Jagua, All Natural Henna & Black Henna? Black Henna is dangerous and can cause permanent scarring! Jagua & Henna are safe and all natural! Find out more and know the difference!
Robyn Jean is a San Francisco based professional all natural tempoary body artist with a background in fine arts. All styles available from Traditional Indian Mehndi, Middle Eastern, Arabic, North African, Celtic, Tribal, Polynesian, Mayan to Pacific Northwest and Native American styles. Check out designs for Burning Man and other special request designs in the Jagua Photo Gallery >